Lick my tranny cock 🙂
I hope by now you've noticed I'm just a big prankster and I love having fun. I'm only 18, but I was taught by some very smart people that you can't take everything in life so serious. Amd right this minute I could really use a hot man to Lick my tranny cock!
I'm very open about my sexuality and my kinky side.  Why not?  I love what I do and who I am. This was a fun picture I took before I went out to the clubs the other night.  I had the camera still set up from some solo filming I wanted to do.  I hit the timer and did some funny poses just for the heck of it.  This one made me laugh, and the first thing that popped into my naughty little tranny mind was "You plan to use that tongue?"  I made myself laugh and thought you guys might find it funny too.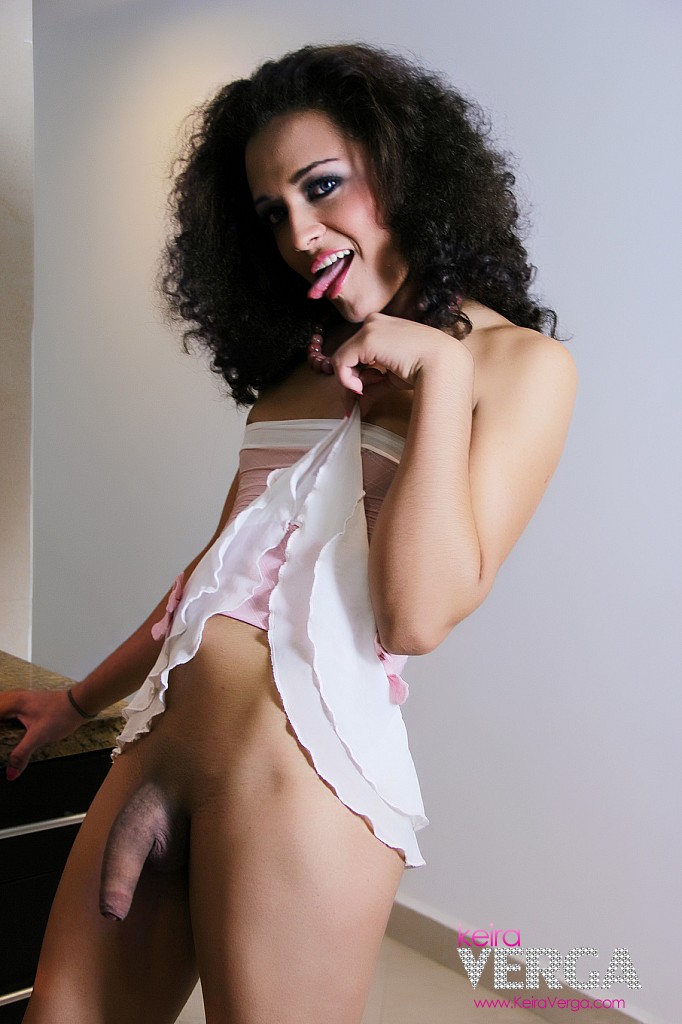 Also remember to take a look at some of my other sample photos. They are all sexy and hot and will make your cock rock hard. That way you can just dive right into the hardcore action with me!