T-Shirt dress and heels!  Well guys a fan sent me this dress and I wanted to share it with you. In fact let me share the whole story with you about this sexy little T-Shirt dress and heels!
So a fan name Dale sent me a message in the members area and asked me if I would wear this dress for him. He showed me a photo and I thought that it was cute. It also matched my red heels so I said yes. Send it to me!
I could tell looking at the dress that it was short but I did not know how short it was. When I slipped into it without panties or bra, I realized. And thats when things started to happen.  I was standing in front of a mirror and I could see that my nipples were getting hard. I guess it was the fabric that was rubbing across them as I moved.
That sensation sent one cascading down my body and the next thing I know my cock is starting to get stiff. And as we all know, a stiff cock needs to be stroked and convinced to give up the milk. Lucky for me that day my cock was participating and it only took about 10 minutes to shoot a hot and sticky load!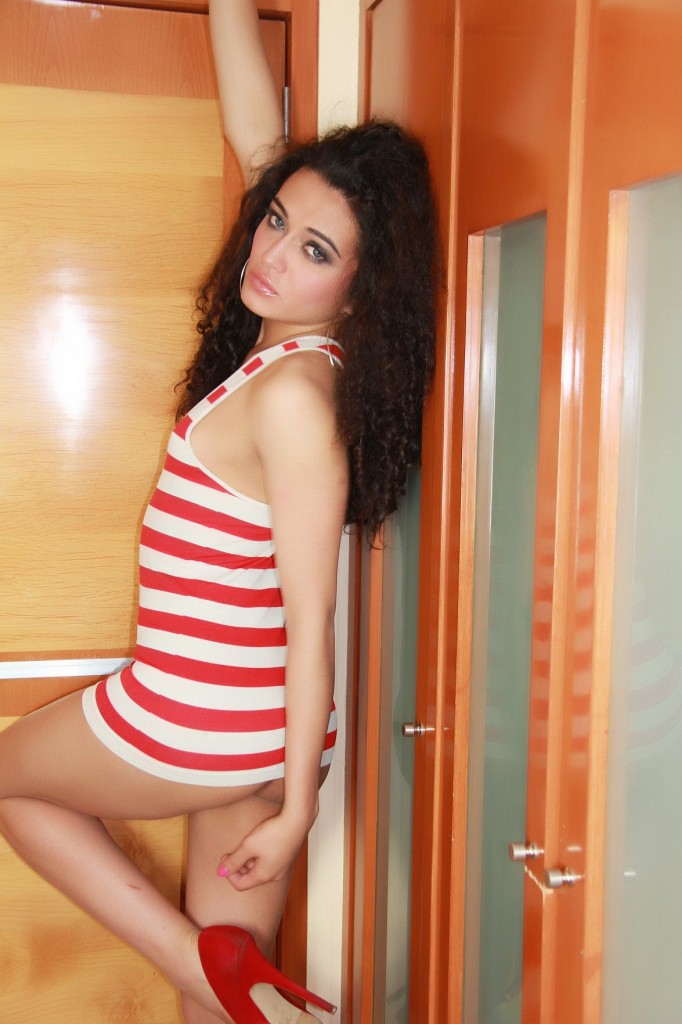 Since that day I have worn this dress many times. Mostly to clubs as I can get away with showing my ass. But on a rare occasion I have walked down the street in it to see how people react!
Click the image now and join me to see the rest of the photo set.
Otherwise you can surf more samples of my body on this blog.