Trans girl stroking!  Today was one of those nice days when I got to lay around and be lazy.  Class was done for the day and it was warm and breezy outside.  Nobody was around, so what's a girl to do? That is correct if your first thought was of a Trans girl stroking!   Lay back on my favorite chair and play with myself, that's what.  I had my little camisole on and nothing else.
The breeze blowing the soft material against my skin was arousing and very sensual.  I laied back in my chair and let it slip down past my hard nipples to my soft tummy.  I had been hard for some time now, so grasping my shecock I started what became a slow 45 minutes session.  A wonderful way to end a wonder day 🙂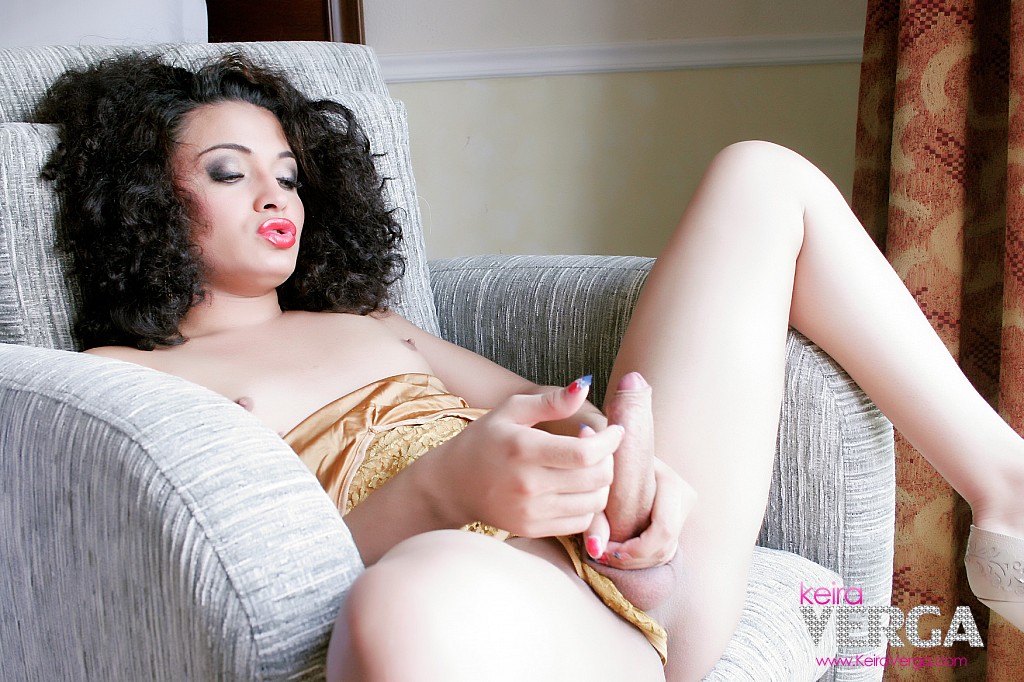 For those of you who for some reason are still looking for more free sample photos of me, you can find them here. Take a look at some of my panties shots.