High Heels Legs and Keira Verga in bed! How many of you love to see a hot tranny with high heels legs and a smile? How often can you look at a beauty like Keira in a pose like this without getting hard?
Take a look at the sample photo below and check out the heels on Keira. Dont you just want to start licking her toes and move all the way up? Further more once you get to her balls that are peeking out, will you pull her cock out? Stroking it and also sucking on it will get her rock hard and you will also!
Another thing, Make sure and say hello to Keira in the members area of the website. Click here now!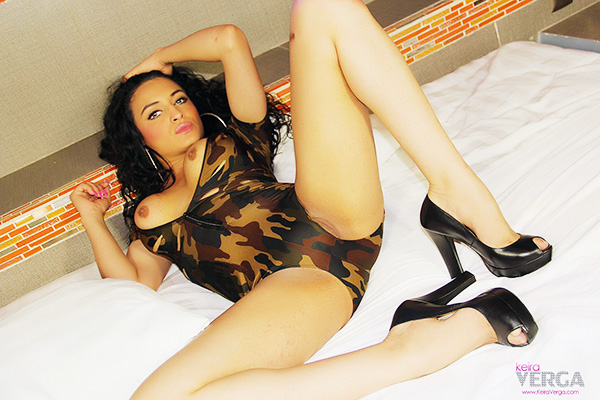 For more photo and also video samples, click here.