Keira Vergas Lingerie! And legs. And of course what else comes with looking at my lingerie? My boobies and also my cock of course! So yes this photo is titled Keira Vergas Lingerie! and you can see why. I was modeling a new set and it was fun. The lingerie felt really good as it caressed my nipples and the head of my swollen cock. It also looked sexy with my makeup and hair done. And not to mention how it felt to have it on with high heels.
By the way guys. If you are interested in sending me a gift I would be happy to get it. Just need to let me know here on the blog or in the members area of the site. Then we can make the arrangements.
To see the rest of this set. Click now and enjoy my lingerie photos!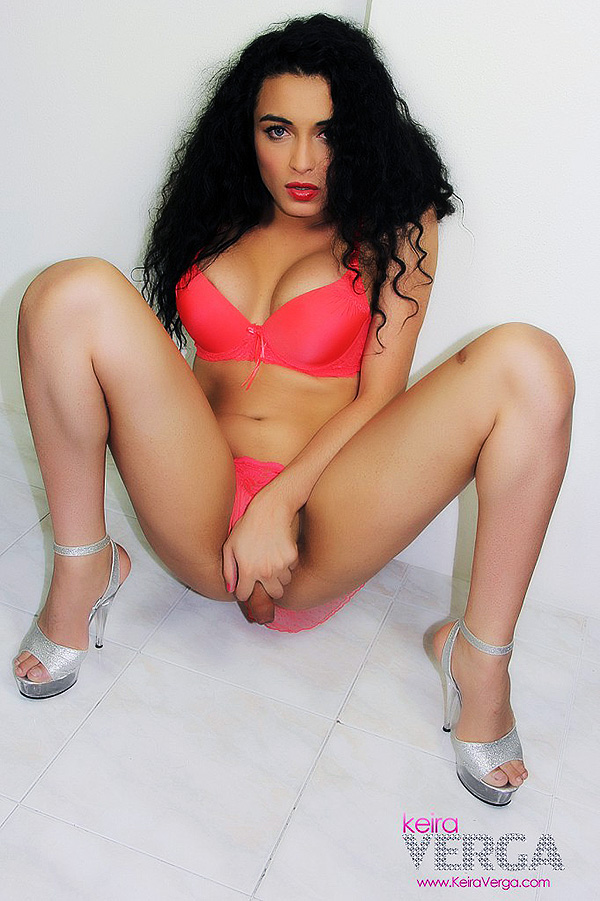 I want you to become my member so that we can enjoy each other. You get all my photos and videos in one place. And you can message me!
Click here to join me instantly!
Otherwise if you are just a surfer and not serious, just check out a few more samples on this site! Sexy photo samples!