TransGender Perfection with the stunning Keira Verga! So, looking at this photo can you figure out why its called TransGender Perfection?
If you know Keira Verga then you also know that she has never had facial surgery. Her cock is all natural and so is her noes. 🙂 And her total look is natural except for her boobs. But now days with every woman getting implants it was natural for Keira to do the same.  Her boobs are perfect for her body size. Rather than getting some massive set or something too small she worked it out to have them exactly the right size.  Furthermore, her ass is also natural and its nice and round and her little love tunnel is exactly that. Very tight and small.
This is one body that you would probably shoot your load just touching for the first time. If that does happen do not worry. Keira can get you hard again by either sucking your cock or fucking your ass and stroking you!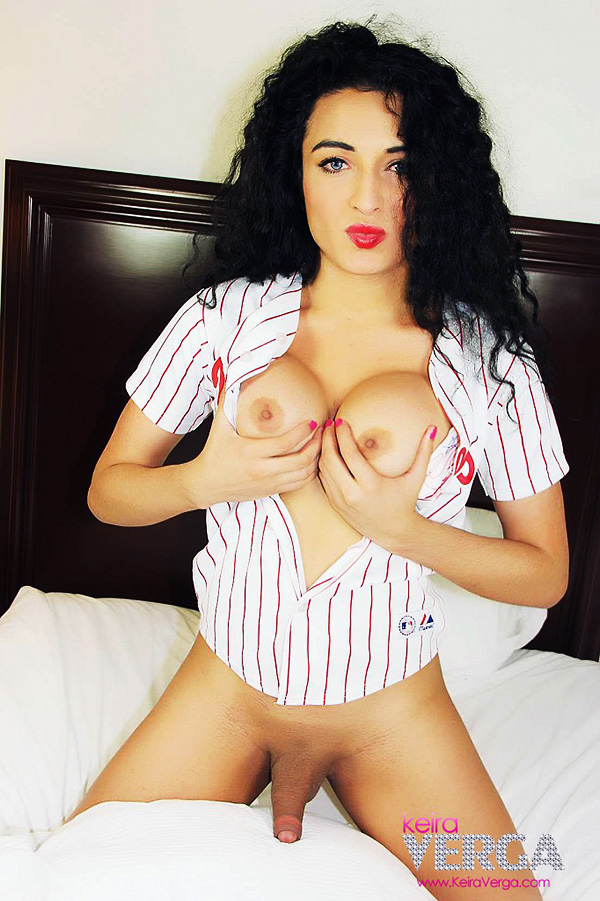 Very rarely will you find a prettier TransGender girl. Kiera is a loving little doll and she likes to go out and party. So if you are in her area and also an easy going guy! Look her up!
Click here right now for more of this photo set.
Also you can surf around on this blog for more samples of Keira.