Trans Sleeping Beauty!  I was caught…with well, my pants down again….LOL.  This a long of day of shooting many new scenes. Trans Sleeping Beauty!   I was out late the night before being irresponsible, so when I was called in the morning I had only a few hours sleep.
My hair takes two hours to get straight along with a 45 minute drive to where we were shooting.  By days end I was really tired.  I took a little nap and as you can see, while I was tired, my perky shecock certainly wasn't.  My friend took this and a bunch of other pictures because she said I looked so peaceful, sexy, and above all, very hard. There is also a chance I might have been dreaming of being with a man like you. Furthermore I often wake up with a hard on and I need help with it.
I thought they were some of the best pictures of the day, and I wasn't even awake for them 🙂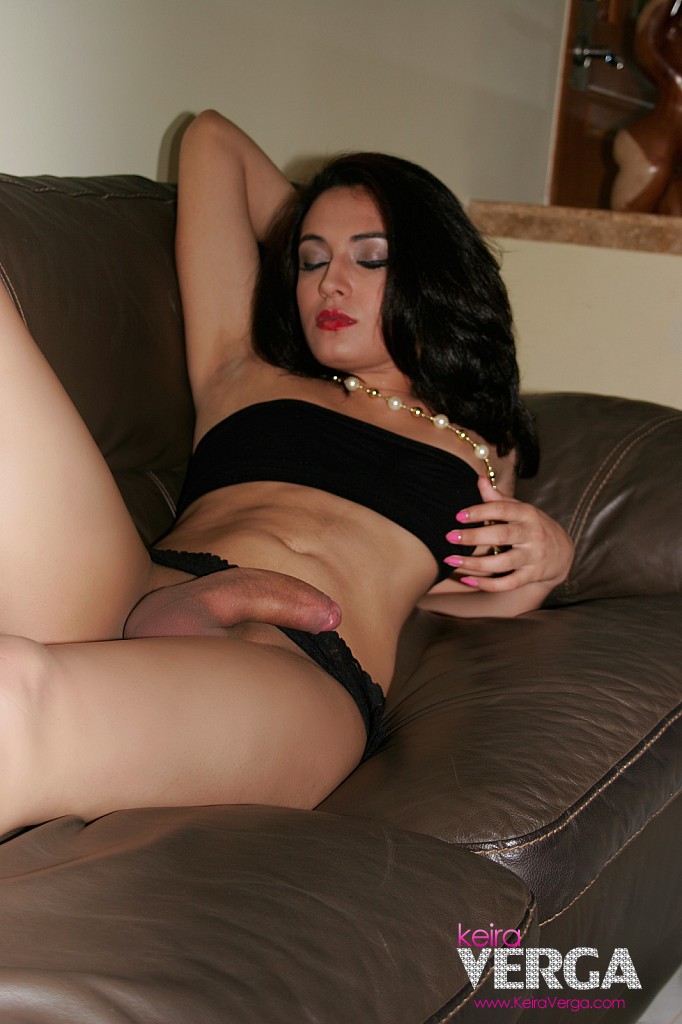 Also my loves. Keep in mind that I have put a sample photo on this site for a long time. I would really appreciate some comments on them and also let me know what else you would like to see.
Click for me showing off my tranny boobs!