Cock compare!
So, yep….It's a Cock compare to that banana….LOL.  I think My cock is pretty good size.  It's not super huge, but I've not heard one complaint about my size.  Furthermore,  I happen to like my shecock a lot.  This was a really messy video we did.  My friend who was filming….she is shy, so I won't tell you her name…..thought it would be pretty kinky for me to squish that banana all up and stroke using the banana.  I wasn't to sure to begin with, but once I got going, I was amazed at how good it felt.  I felt really naughty, which I love.
I had an amazing orgasm with my cum mixing in with the banana.  So kinky and so hot.  The whole video and picture set is in my website, so make sure you take a look 😉 The only regret I had about the set was no one there to help me clean it up. Having someone to lick it off my hard shaft and balls would have been so exciting. It would have ended the shoot and the day perfectly!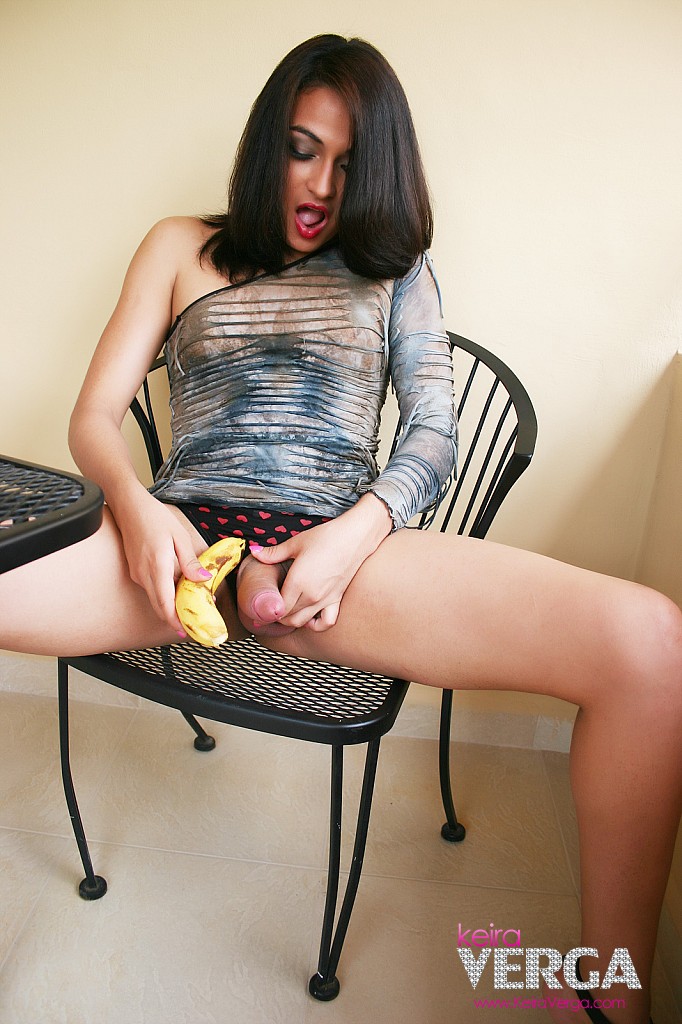 Guys! Also remember that I have more sample photos in case this set is not what you are looking for. Come and see me in Sexy Lingerie!