Shemale In Boots!
What is it with me and all my dresses?  I just love the ability to wear a cute dress that matches my mood for the day. Today I'm feeling frisky so my short black skirt and top are rather appropriate don't you think?  I think the boots were a fitting touch.  Now, you don't think for a moment that they are going to stay on very long do you?  This tranny LOVES to be nude and today is no exception. So make sure and comment here guys about this set of me as a Shemale In Boots!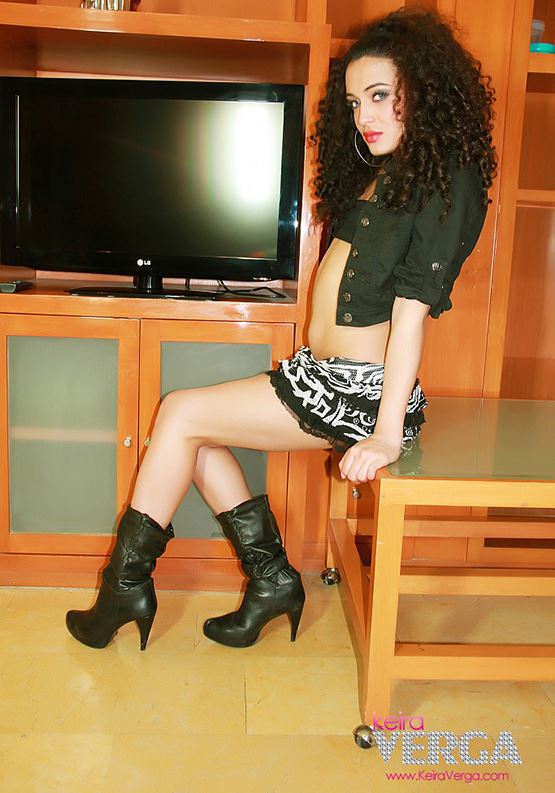 Don't I have a sexy gleam in my eye?
Look what is poking out to say hi 🙂 Get down on your knees. Move close to me. Now close your eyes and open your mouth. Once the head of my cock is in your mouth, close your lips and start stroking my pole. Slow at first so you can feel it getting longer, fatter and harder. Once my cock is hard then you can move faster and deeper.
Also if you want to see a few more samples of the sets I have in the members area, click here for some hot Lingerie samples.
Click To See How Naughty I Can Get – More Of My Hot Tranny Cock Inside