Shemale Birthday present!
Hi papis (that's babes). For those whose birthdays fall this month here goes a birthday present in the form of a hot slutty shemale.  yes guys that makes me a Shemale present! Don't you love the red bow On my ass? Want to unwrap it?
This and more gifts like this one are waiting for you in my site. I invite you to visit it to droll for me and in you feel like pulling your thick dick out and jerk off right there do it too. I'll be watching on my magic mirror and stroking my shecock too.
So tell me….do I look like a good birthday present to you? 🙂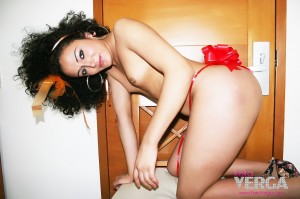 Also remember guys that I have a lot more sample photos and videos here on this site. Its been loaded up and ready for you to enjoy. Free Samples Movies and photos.
Once you have your membership to Keiras site make sure that you rate and comment on all the sets that you love. This way she knows what to record more of. And what not to. Keira wants to make you as happy as she can and the best way to do that is to deliver the content that you enjoy!