Fishnet bodystocking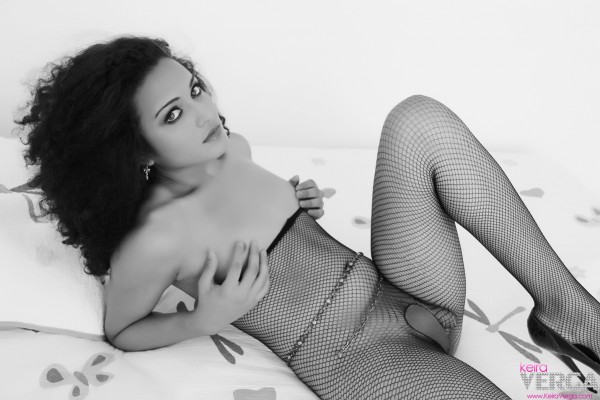 Fishnet bodystocking!!  They say a picture is worth a thousand words, and I say this picture is worth a lot more than that 🙂 And you can bet your ass the Fishnet bodystocking is worth its weight in gold. Because this is so going to get me laid. Let me explain!
Its always great to see a hot trans girl dressed very sexy. But now imagine me wearing this with a pair of shorts of course and seeing me in a night club! How hard would your cock get? I know that a lot of guys show me when I do something that sexy! And yes its a huge turn on for me as well. I also end up with an erection and that makes things even more sticky!
I personally think it's a very sensual pose, kind of showing my cock but not completely (more hinting than showing, actually). Add to that the fact that the photo is in black and white, and you'll have to agree with me that it gives me a Greta Garbo look LOL!
Also remember guys that I keep a back log of sample photos of me here on this blog. That way when you join me you can go into the set that you like the most. Cock out, Cock hard and lets rock. Photos of me in Lingerie!