Brunette Shemale Vivian Black!   Vivian and I met for dinner one night and she was feeling frisky.  Heading out to the clubs in Cancun she decided she wanted to flash some of the people walking by.  I had my camera and snapped a bunch of hot pictures. If you're a fan of exhibitionists, then this gallery is for you. As you can see Brunette Shemale Vivian Black has some big tits on her. She also has full lips, long beautiful hair and amazing big eyes.
And speaking of big she has a cock that is more than impressive. Vivian has a cock that is more than big. Its huge and thick and juicy. Furthermore its filled with cum and she loves shooting her load everywhere.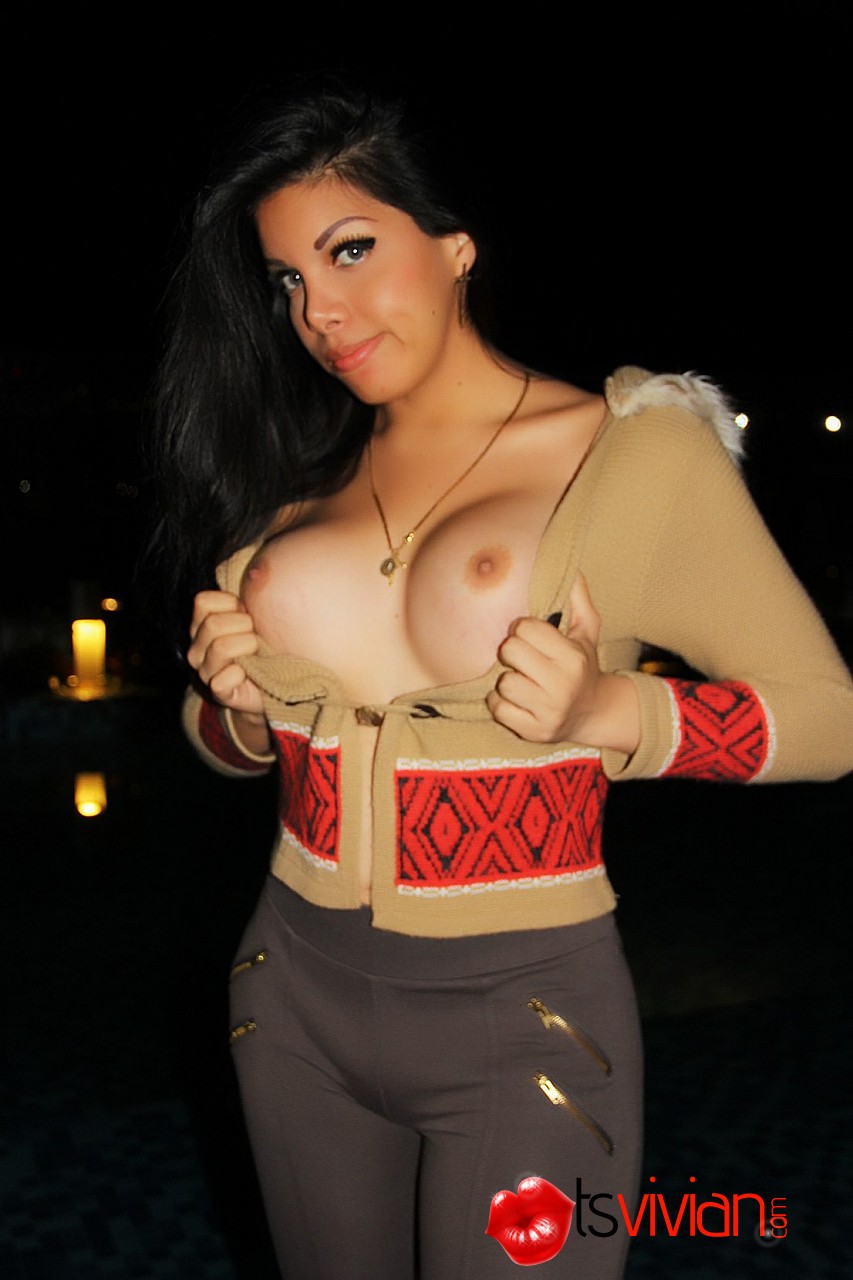 Check Out The Whole Set And MUCH MUCH More!
So guys. Do not forget that you can also see more photos of me here on this site. I have a lot of before and after photos of my big tits!