Teen Tranny In Lingerie!
There are times I feel like being all pretty and frilly.  I have an entire closet dedicated to nothing by lingerie.  For one, I like the feeling of the outfits as they caress my nipples and also my ass and cock. Furthermore I like the look in the mirror when I put them on. And yes I look at myself and enjoy the appearance.
I have even had fans tell me I look like a little doll.  Actually in the photo below, I kind of do.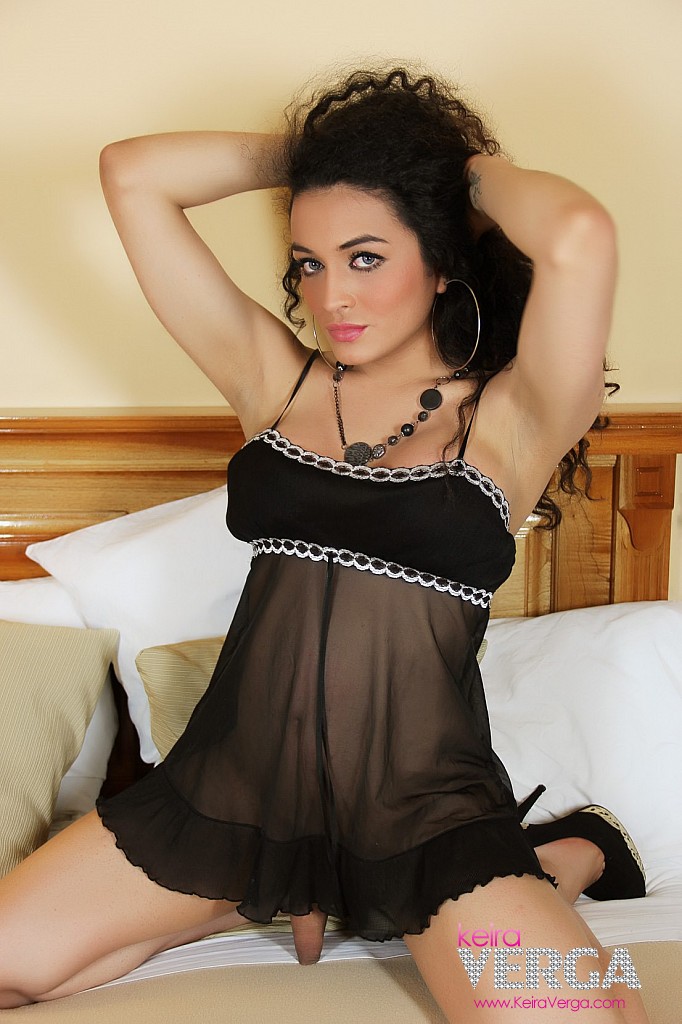 I love black the best and this outfit made me feel so sexy……..and a little naughty.  Do you like it?
Of course you didn't think I'd be able to not have my cock out and playing did you?  Hehe…You know me better than that.
Because of the size of my cock not all of these outfits are great for me. Some of the panties can not support what I have down there. So make sure to rate and comment on all my lingerie sets.  Dont forget this one is called Teen Tranny In Lingerie.
I Have So Many More Pics Of Me In Lingerie Masturbating – You Really Have To See Them All