So what is this for you. Upskirt or flashing and which do you prefer? If its one in the same like it is for me, its fucking hot and I always want more. So there are different ideas about Upskirt or flashing. Some people say the girl can not know its being recorded for it to be upskirt. Others say that it does not matter. Also some say that flashing has to be done to strangers in very public places.
What do you think about those two options and why? Me personally seeing Keira Verga in a skirt and knowing she does not have on panties. Well thats fucking hot and I can never get enough of it. I always want more. The best thing is that this set is huge and you will love it. Short skirt, with her long legs and that big cock showing. How could you not?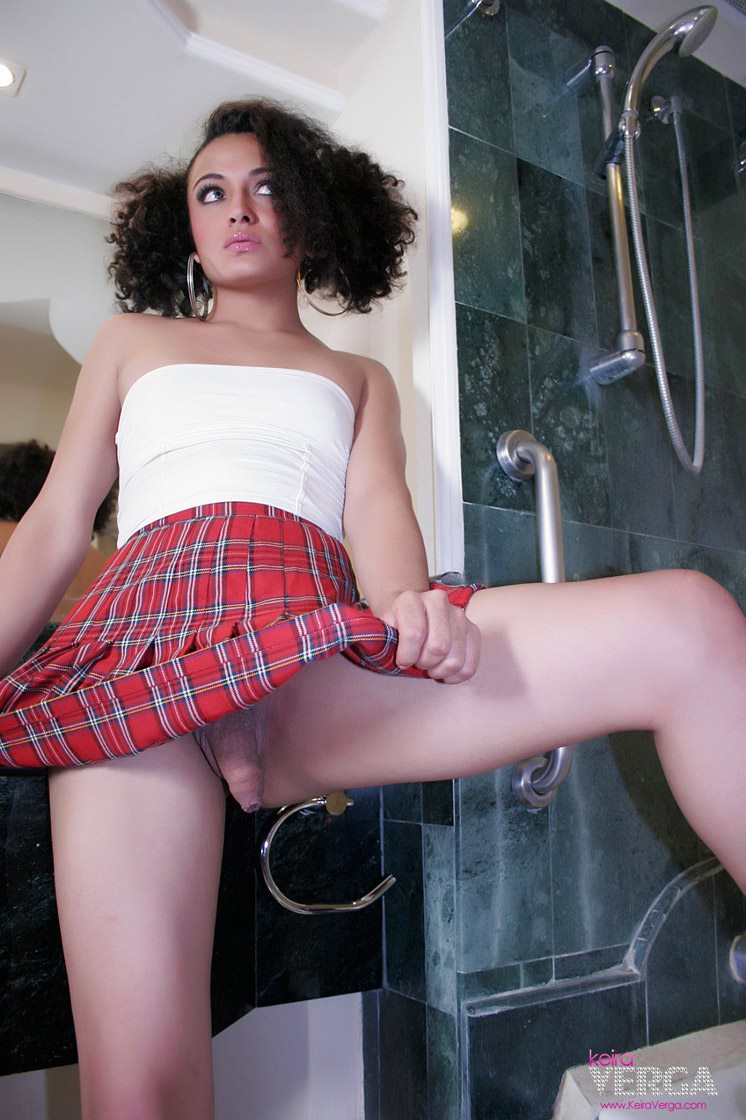 You really need to see more of this photo set right now. Just click on a text link or the image above and start enjoying Keira naked right now. Her body is amazing and her cock gets really big when she is hard.
Also remember that Keira loves to hear from you so make sure and post comments here and in the members area of her website.