Hi guys. I have I have already done an intro post but this one will be special. And it will be special because it will have not only a hot photo of me, but also a video sample clip. I do hope that you like them both and I also hope that they both excite you! So, once again it is me, Keira Verga and welcome to my blog. This is where I share samples of my photos and movies with you. Its all 100% free for you to enjoy and if you read you will also find out more about me. So lets get naked and have some fun.
Now did you know that my name Keira Verga has a dirty word in it? Jijij Yes it does because I am a naughty girl and I love to do things like this. If you speak Spanish or have been around latina girls then you might have heard the word Verga. It means big hard cock or big cock. And well its kind of funny because I have a big cock and my name is Keira. So Keira Verga was born! Tada!!! What do you think? Cute, Not cute or you dont care?
Take a look at this photo below and then the video clip. Then click the image or a text link to join me and see the rest of them.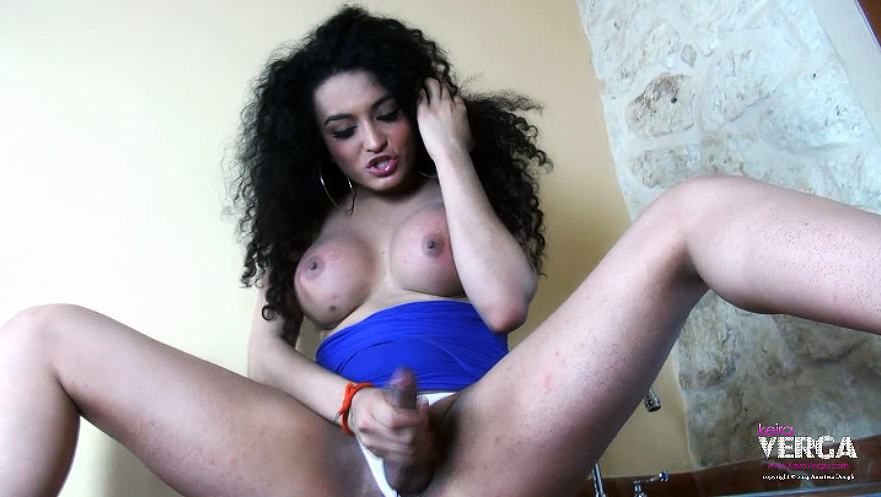 Now the video for your cocks pleasure.