Transparent Panties are hot and especially when they are on a tight natural trans girls ass. Kind of like Keira Verga in the photo below. Now we all have to admit that Keiras ass is much nicer than average and we would all love to dive balls deep into that tight trans girl ass. However sitting here looking at this set of transparent panties. Well we can also come up with a lot of other ideas of what we want to do to it.
A lot of girls do not have the confidence to wear transparent panties out when they go someplace. They worry about cock slip or that they just wont look good enough in them. Keira Verga does not have that issue. In fact normally its the only kind of panties she will wear unless she is wearing a particularly tight pair of jeans. Then she will go full cotton panties so her cock and balls do not get chaffed.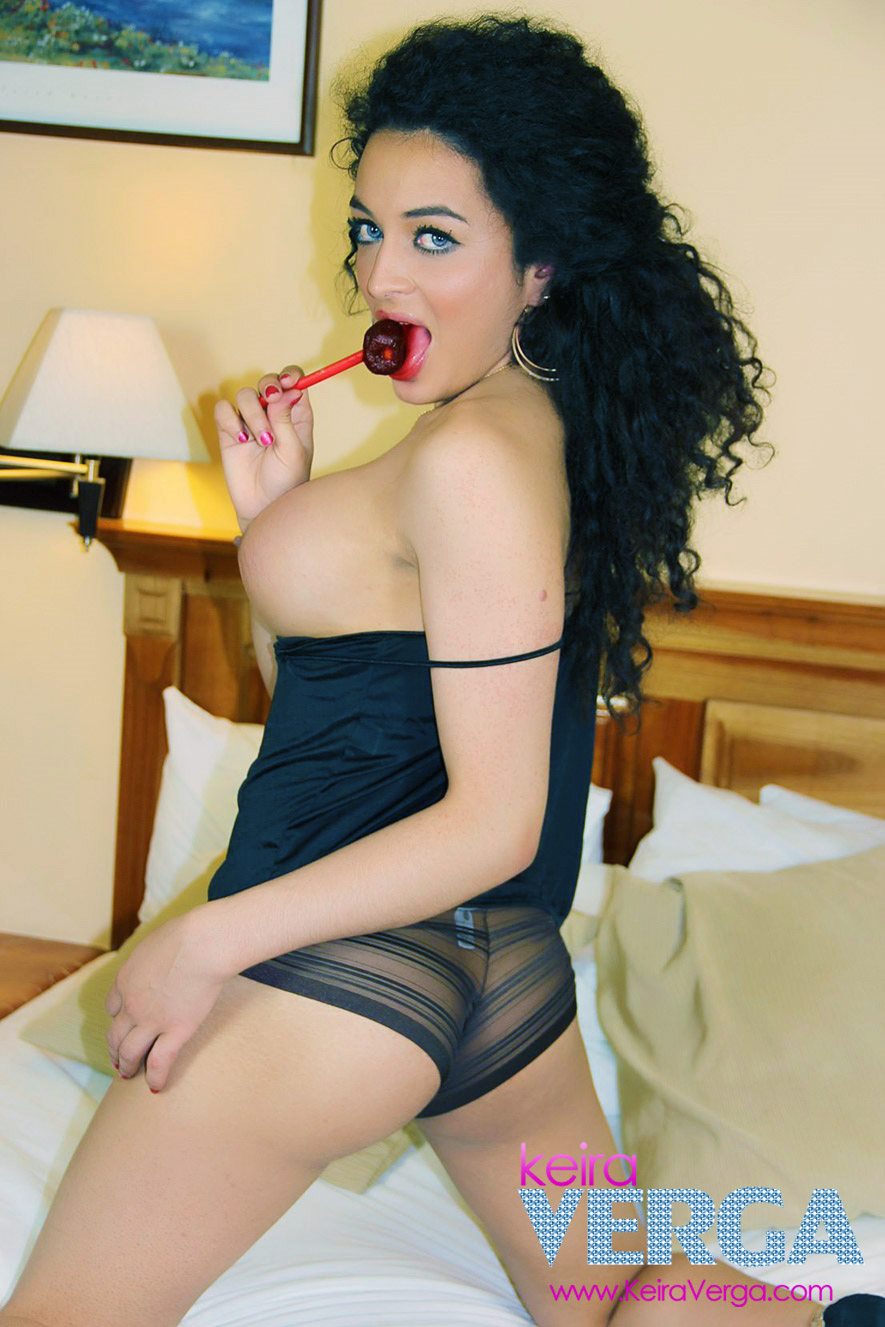 That tight little ass of hers puts a strain on all panties she wears. The best part is that it looks amazing as it's about to pop out of its bonds. It just makes you want to reach out and spank it or slap it or kiss it and lick it.
Click on the image or a text link to see more.